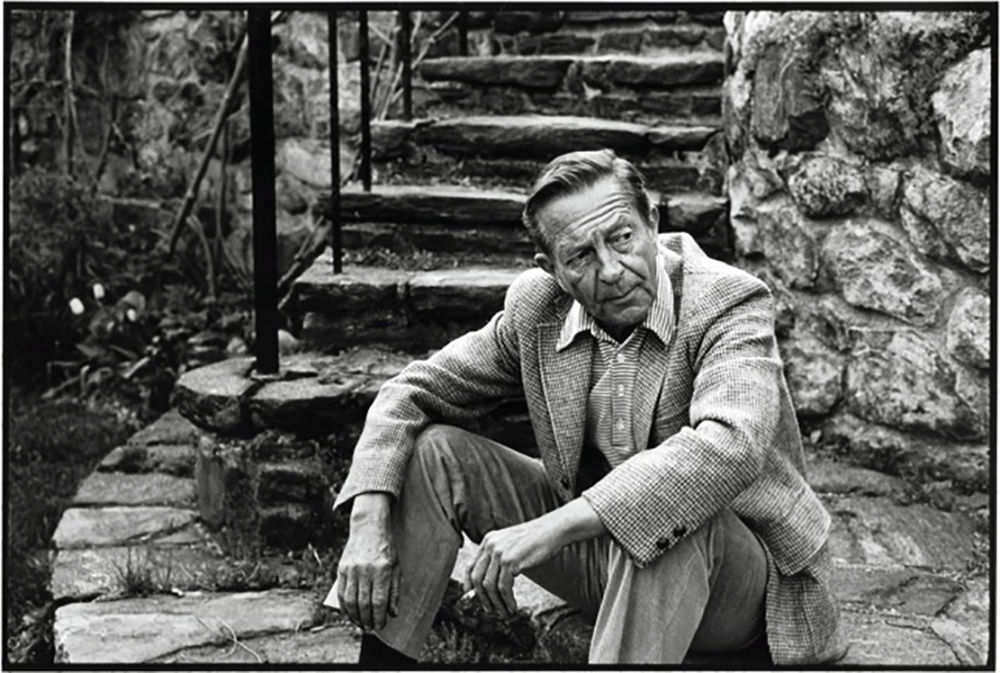 Deborah is the not-quite 3-year-old daughter of Katheryn and Robert Tennyson. Her parents party and get drunk so much that "She made Martinis in the sand pile and thought all the illustrations of cups, goblets, and glasses in her nursery books were filled with Old-Fashioneds." She is mostly cared for by a nanny, Mrs. Hartley, with whom she quarrels as if the two were an old couple. At one of her parents' parties, they entertain a woman called Renee Hall, an actress, about 35, "dissipated and gentle," who saw her life disappearing and her wish for a child unfulfilled. She takes to Deborah, but has a falling out with the Tennysons when she becomes too attached to the little girl, lavishes her with too many gifts and even ventures to question her parents' style: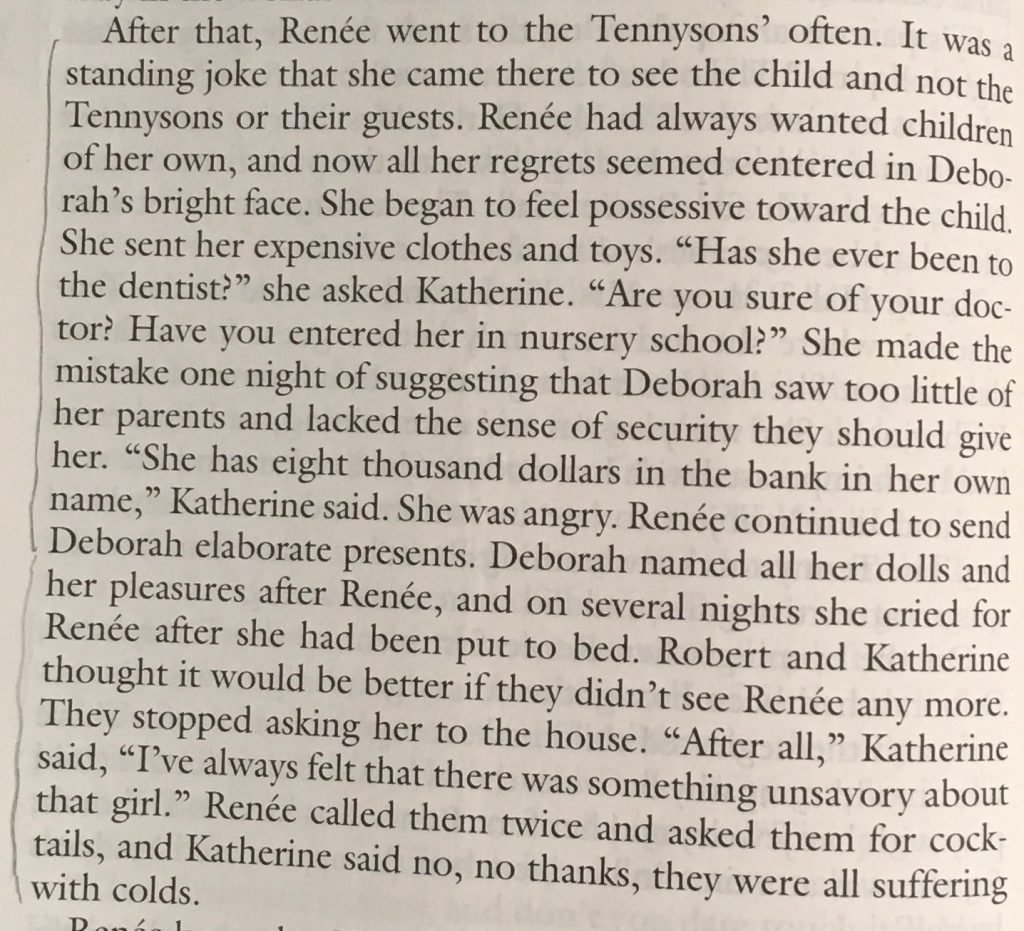 But eventually Mrs. Hartley hands off Deborah to Renee to look after for a few hours a week, especially when Mrs. Hartley goes to church. One of those days, right after Deborah tells renee that she has a friend called Martha and is dismissed "of course you do") Deborah disappears. Her parents are in a panic. The search is on. Police finally find her in front of an antique store on Third Avenue. She tells her father she had to find her friend Martha.
The story recall Flannery O'Connor's "The River," where of course the boy, also surrounded by drunkard and somewhat more indifferent parents, isn't found but drowns, looking for his own version of Martha.
[Missing children, panic, loss, unfulfilled life, projection, parenting, drinking]
The New Yorker, June 29, 1946