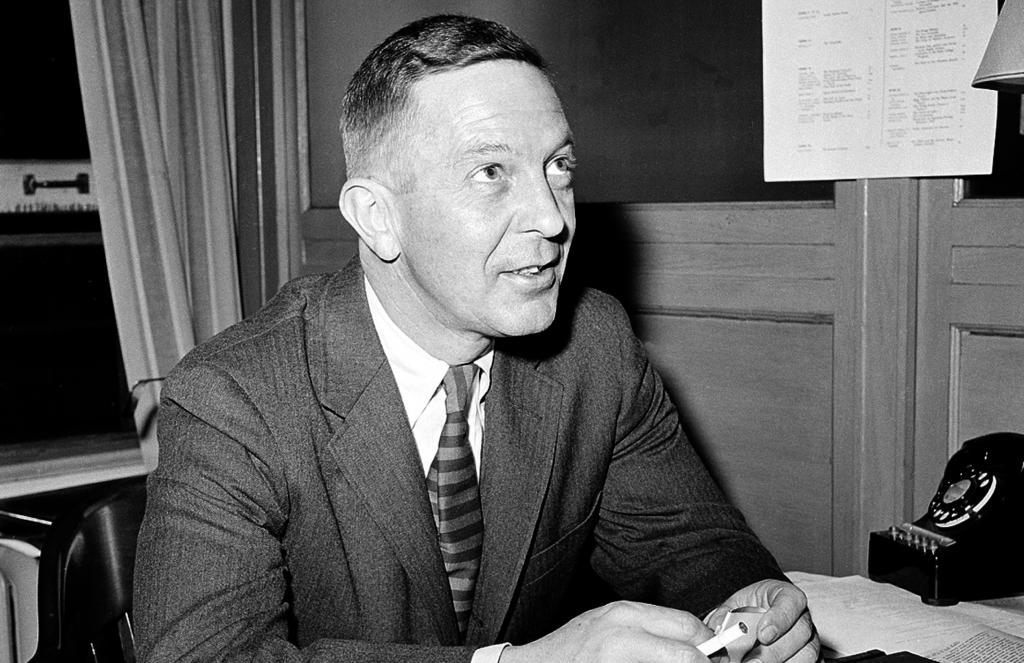 Jesus. Mr. and Mrs. Hartley travel to a ski resort with their young daughter Anne, age unknown. Anne is closest to her father when the family travels to the mountains. She refuses to learn to ski on her own. "Mr. and Mrs. Hartley spoke oftener to Anne than to each other, as if they had come to a point in their marriage where there was nothing to say." Cheever mirrors the bleakness of the marriage in the landscape, in premonitory ways: "Its only colors were the colors of spent fire, and this impressed itself upon one–as if the desolation were something more than winter, as if it were the work of a great conflagration." They are like the couples Wharton describes in "The Long Run," "the listless couples wearing out their lives in shabby watering places, and hanging on the favour of hotel acquaintances."
There are two conflagration. The first, a chambermaid hears through the transom as she approaches the Hartleys' room–while Anne is playing elsewhere–and she hears Mrs. Hartley bemoan these trips in search of lost love: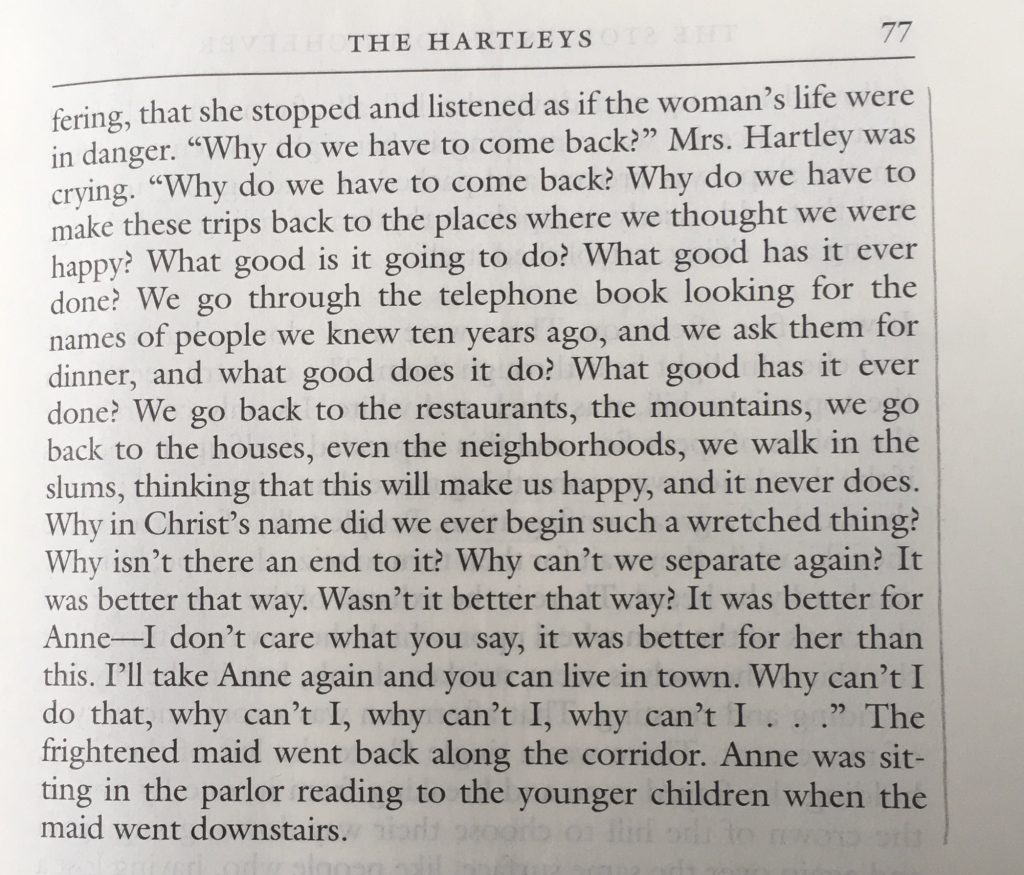 The second is that cruel, out-of-nowhere way of Cheever's to spring a catastrophe on the austere bucolic setting: Anne is mangled and killed by the ski lift's motor after she gets caught in the rope. From 1948.