One of Cheever's dreadfully tragic stories of eternal loss in the chase for fortune, set out in one of his gems of an opening: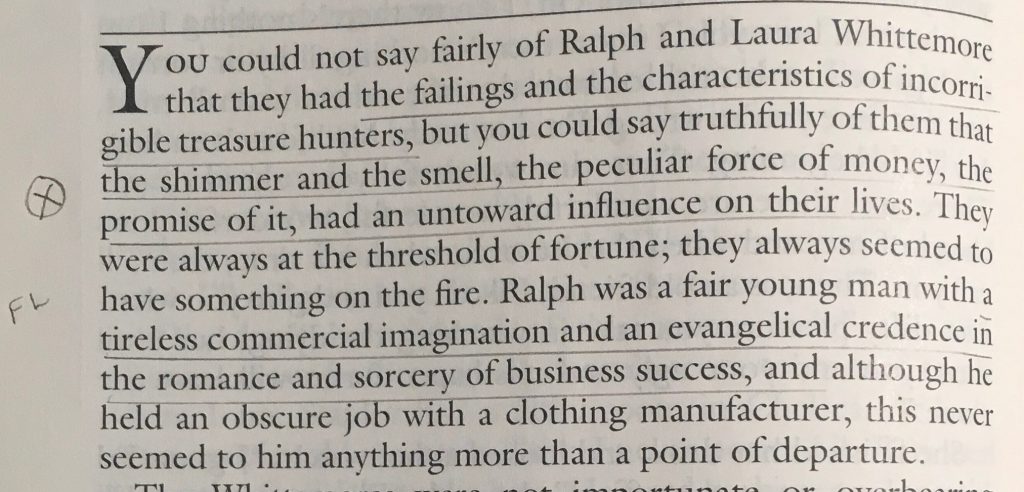 Ralph and Laura Whittemore never get their pot of gold. There is, as in "Torch Song," that enumeration of cases, of failed ventures, of dashed hopes, building up to the final one shortly after a party where Laura was face to face with Alice, another woman who's known 15 years of failures and of living in hotels. Laura at that point is still under the illusion of a coming break, though the man who was going to make her and her husband rich will have a stroke, and the deal will be off. Alice can't believe Laura's luck. It's a Cheeverian set-up, the more to hammer the latest downfall. Ralph "was such a prisoner of his schemes and expectations," and he was sentenced to life in that prison.
Oddly, the story is set in post-war American and makes a reference to the wealth all around. But not enough for Ralph and Laura to know how to tap into.
The New Yorker, October 14, 1950