The supernatural in stories can be hokey, a device to deceive realism by getting out from under its burdens, as when evidence is refuted with faith–or rather, as when a faith-based argument is introduced in an attempt to refute evidence. But isn't fiction itself the ghost a writer conjures to bridge the otherwise unbridgeable gap between truth and a reality overwhelmingly reliant on, if not made up of, perceptions?
Ashton Doyne was a "great" writer. He died unexpectedly. His wife lets the young George Withermore's publishers know she wants him to write her husband's biography. Withermore admired Doyne and jumps at the chance to spend his nights with his master's papers–swimming in his sheets. He quickly feels Doyne's ghostly presence and comes to look forward to it, to "the possibility of an intercourse closer than that of life." There are clear suggestions of eroticism between the two men as Withermore researches him, "the great fact of the way Doyne was 'coming out'. He was coming out too beautifully — better yet than such a partisan as Withermore could have supposed." But Withermore then senses that Doyne leaves him, and discovers from the widow that Doyne has flitted over to her. Withermore worries, as she does, about the wisdom of writing the biography. James explores the ethic of the biographer, a profound question: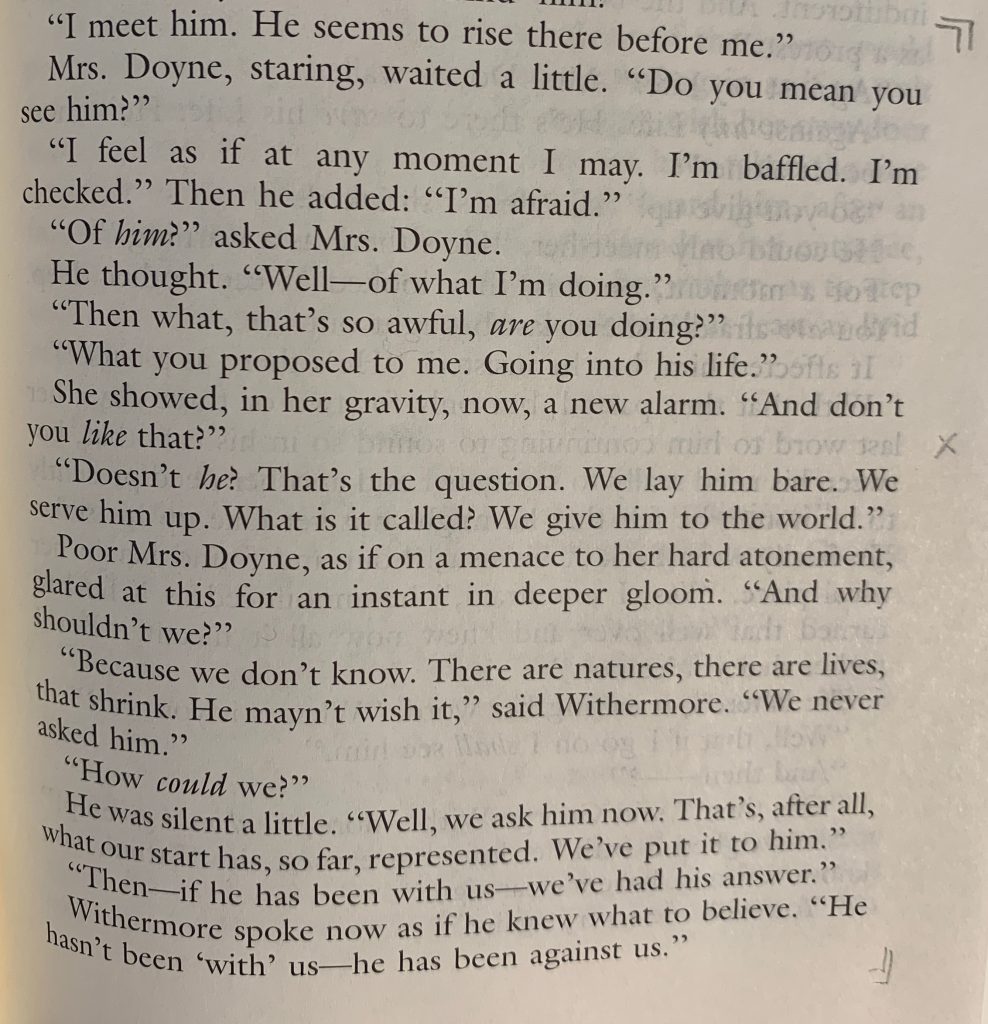 There is an out: do the dead have rights? James clearly suggests that they do, that they're not exactly dead, and he wants an artist's life to be left as the artist's work, nothing more: "The artist was what he did–he was nothing else." Which is to say that understanding the artist is a pretext to invade a privacy extraneous to the artist's work. That's arguable, and there are endless lines that can and must be crossed: how is one to separate an artist's private correspondence, and its artistry, from the artist's work, for example?
Doyne and Withermore want to do "the real right thing." They give up on the biography.
Collier's Weekly, December 16, 1899