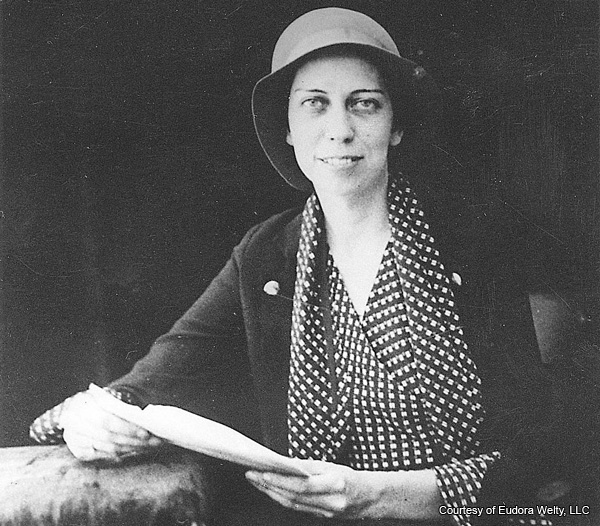 Ellie and Albert Morgan are a simple minded deaf and dumb couple from Yellow Leaf, Mississippi, in a train-station waiting room, on their way to Niagara Falls, a trip intended to possibly rekindle, if not merely kindle, their love for each other. A wanting love: Albert is hopeful. She seems less so. A red-haired man is playing with a metal key that falls to the ground in a rattle and drifts to Albert's feet. He picks it up. He doesn't return it. It becomes a symbol of everything that may happen between him and Ellie, cause of what may be wrong between him an Ellie. They speak on their fingers, in sign language, perhaps a detail intended to suggest isolation. The disrupting element is the red-haired man, whose presence is arrogant, presuming and ultimately insulting: he drops another key in Ellie's hand, to a hotel room, and walks out.
I found the story a bit contrived, heavy on the symbolism. Funny what role Niagara Falls keeps playing in fiction. Or keys.
Harper's Bazaar, August 1941.